Treatments and Healing Modalities
In addition to being the proprietor of The Coll House B&B in Crestone, Colorado, Marcia Heusted is a certified massage therapist and gifted medical/energetic intuitive. As an intuitive, she is able to follow energy systems in and around the body and then use vibrational frequency medicine, energy realignments and naturopathy to restore balance.
Marcia offers her unique blend of healing modalities in private practice at The Coll House. She is also the former Department Head of Holistic Health, Therapeutic Massage and Energy Medicine at Trinidad State Junior College in Alamosa, Colorado.
A private session with Marcia can be scheduled specifically for any of the following healing modalities. You may also draw upon your own intuition – or Marcia's – to combine modalities to fit your individual needs.
Marcia Heusted, N.C., R.M.T.
For more information and reservations, call (719) 256-4475 or email us.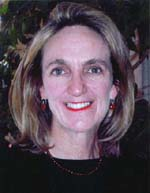 Therapeutic Massage – A 55-minute session may include either a Swedish Massage or a Deep Tissue Massage. Both can be combined with energy balancing work, if you choose.
Naturopathic Consultation – Work with Marcia to restore balance, using an array of possible treatments such as homeopathic remedies, supplements, flower essences, gem essences, kinesiology and other vibrational treatments. Each session is individually designed to first identify the imbalance – be it physically, emotionally or spiritually based – and then recommend a restorative course of treatment.
Psych-K – Experience a simple and effective way to dissolve resistance to change at the subconscious level by eliminating self-defeating beliefs. Rob Williams, creator of this technique and resident of Crestone, describes Psych-K as a compilation from many fields of study, including kinesiology, NLP, acupressure, Ericksonian hypnotherapy and various psycho-spiritual healing systems.
EMF Balancing Technique® – As described in the Kryon materials, this is a method for calibrating you to the cosmic lattice so that you can hold more of the energy that is truly available to you. This technique will clear past life interferences while activating your future potential selves, via the grid.
Quantum Field Healing – An intuitive, co-created energy treatment to bring you into balance with the frequencies of the New Earth Energy, so you can experience greater comfort and stability.
Intuitive Readings and Spiritual Consultations – Receive an individualized session that informs, guides and aligns you more closely with your soul's blueprint and your contract with the New Earth Energy – come prepared with a list of seven questions! Readings are also available for your animal companions (animals are welcome at The Coll House but need not be present for a reading).